Congressman Seth Moulton
Posted in Announcements Student Profile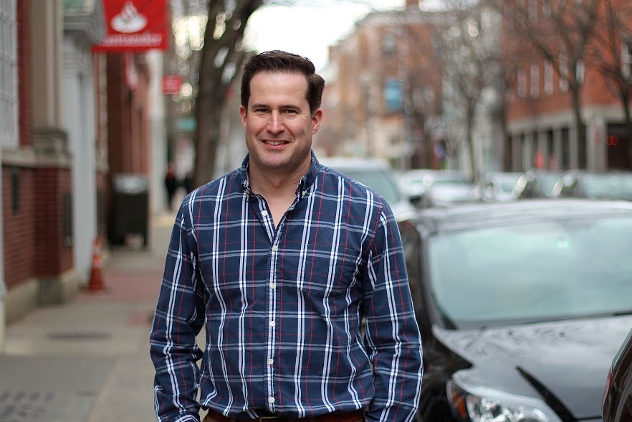 Congressman Seth Moulton
Talk Title: Leaders We Can Trust in Science and Policymaking
Seth Moulton was first called to service when he joined the Marines in 2001, days after graduating from college and months before the attacks on 9/11. As the leader of an infantry platoon, he was among the first Americans to reach Baghdad in 2003. He served four tours in a war that he didn't agree with – but he was proud to go, so no one had to go in his place.
After returning home from Iraq, Seth earned joint degrees in Business and Public Policy at graduate school, and then worked in the private sector in Texas to build the country's first high speed rail line. But it wasn't long before he was called to serve once again – this time in his home district in Massachusetts.
Seth ran and won on a platform of bringing a new generation of leadership to Washington, becoming the only Democrat to unseat an incumbent in a primary in 2014.
Since, Seth has worked tirelessly to uphold his commitment to bipartisanship. He has passed several bipartisan bills, including the Faster Care for Veterans Act and the Modernizing Government Travel Act, and was named the most effective freshman Democrat by the Center for Effective Lawmaking. He has also concentrated on spurring economic development in Massachusetts, creating the first intergovernmental task force focused on growing the economy of Lynn, the biggest city in his district.
Today, he is the Co-chair of the House Armed Services Committee's Future of Defense Task Force. Their job is to explore the hard choices and smart investments America must make in order to form a new generation of arms, arms control and alliances that will help the country plan for and address long term threats. In addition to the House Armed Services Committee, he is also Vice Chair of the House Committee on the Budget.
Seth lives in Salem, Massachusetts with his wife, Liz, and their daughter, Emmy.