Faculty
Be taught by experts in fields of biomedical sciences, law, and policy.
The Department of Microbiology & Immunology has more than 34 full-time and adjunct faculty, Research faculty confront the basic sciences of Virology, Mycology, Bacteriology, Immunology, Biodefense, and Science Policy. The themes of the research programs in the department are state-of-the-art and include a major emphasis in molecular biology and Biochemistry that focuses upon translational research. The research faculty is supported by grants and contracts from the National Institutes of Health, the DOD, and CDC.
Program Leadership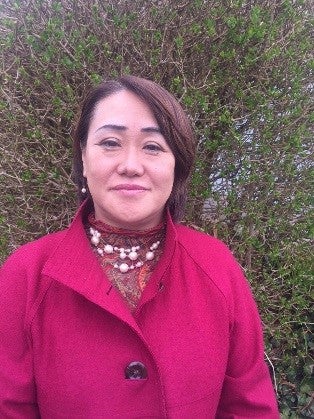 Tomoko Steen, PhD (Genetics), PhD (Science Technology & International Affairs)
Dr. Tomoko Y. Steen is the Director of the Biomedical Science Policy and Advocacy M.Sc. program at Georgetown University, and a faculty member at the Department of Microbiology and Immunology (Georgetown University Medical Center). Over the years, Dr. Steen has been active in a broad range of scientific research projects ranging from theoretical population genetics to the epidemiology of antibiotic resistant strains. Currently she is working on microbiomics, focusing on the biological effects of radiation on gut microbiota and the gut-brain axis. Dr. Steen has been regularly invited to be on the advisory board for various research grant committees such as NIH, NSF, US Department of State and DoD and also to review for leading academic journals published from Nature, Springer, and Elsevier.  For almost two decades she has been running a science policy discussion group "Global S&T Forum" in Washington, collaborating with colleagues from the US Department of State, DTRA and the Library of Congress. Since 2014, she has organized an annual nuclear security summit at Georgetown University – the "Nuclear Security Summit at Georgetown." The main purpose of this summit is to generate cross-disciplinary discussions on nuclear security issues. Dr. Steen has advised various governmental and non-profit organizations both domestically and internationally on everything from big data to public health and WMD. She leads several working groups including, Emerging Technology Working Group, East Asian STM Working Group, and leads BioNuclear Working Group with colleagues at DTRA.  She currently teaches MICB 589, MICB 603, and MICB 705 in the M.S. Biomedical Science Policy & Advocacy program.
Program Faculty
---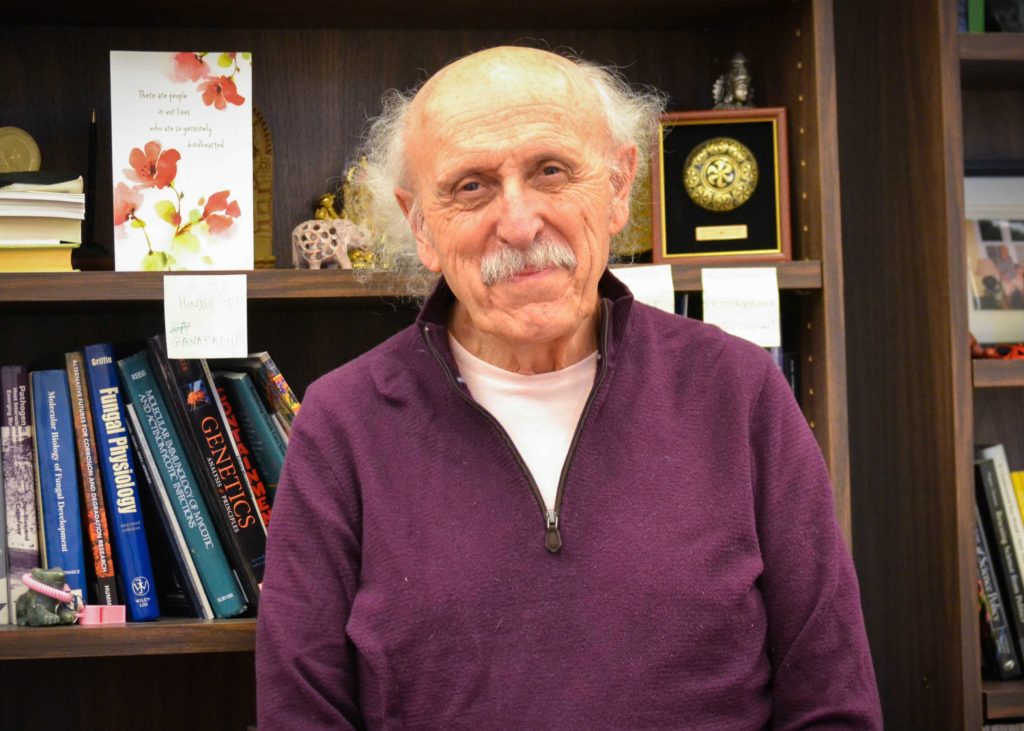 Dr. Richard Calderone, PhD, is Chair of the Department of Microbiology and Immunology and Director of the MS Degree Program in Biomedical Science Policy & Advocacy at The Georgetown University Medical Center. He is an internationally recognized leader in research on the human pathogen Candida albicans, the pathogenesis of invasive candidiasis, and the identification of antifungal drug targets. The research of his lab team is focused primarily on understanding gene functions related to pathogenesis, including signal transduction proteins related to cell wall synthesis, and mitochondrial energetics. Other lab research focuses on the identification of fungal-specific antifungal drug targets. Two proteins that fulfill this requirement are mitochondrial electron transport complex I (ETC1) subunits. Their fungal gene-specificity is associated with fungal-specific functions, such as cell wall mannan polysaccharide synthesis, virulence, and immunological activity.
---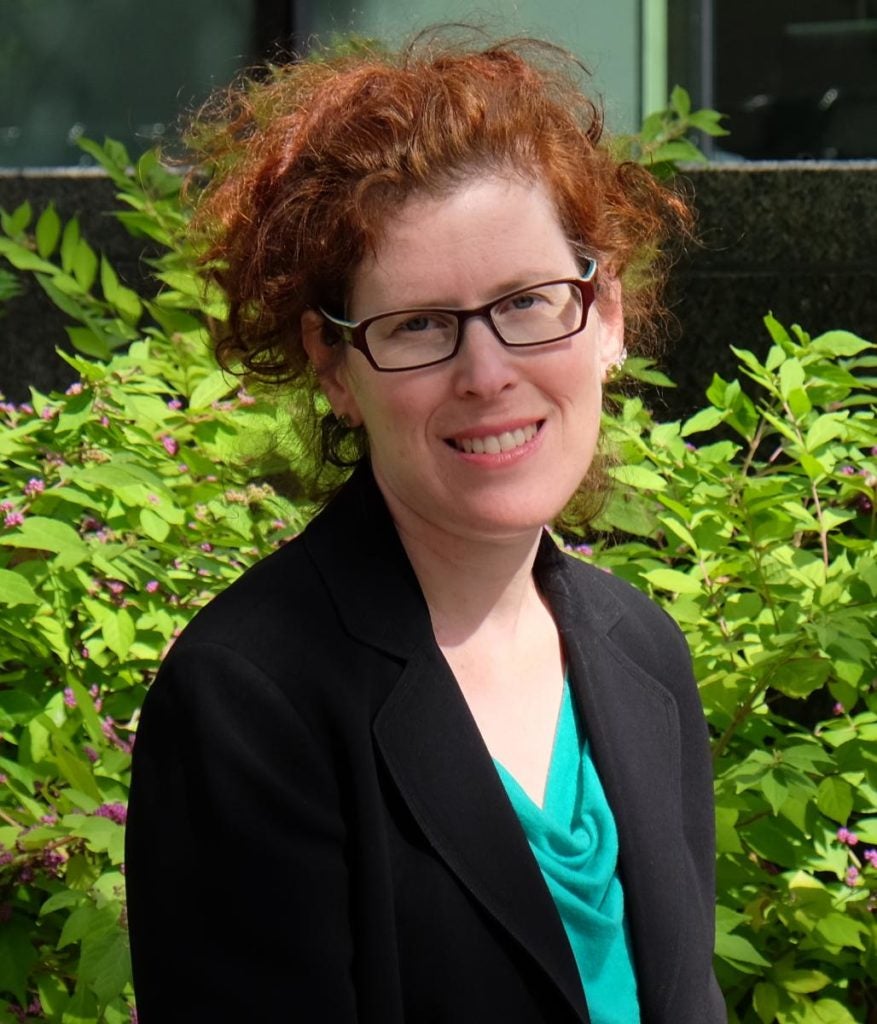 Julie Fischer, PhD
Dr. Julie Fischer is the Senior Technical Advisor for Global Health at CRDF Global. Dr. Fischer brings over 20 years of global health experience in infectious disease research, laboratory systems strengthening, and public health preparedness. Prior to joining CRDF Global, Dr. Fischer was an Associate Research Professor in the Department of Microbiology and Immunology and the Director of the Elizabeth R. Griffin Program at Georgetown University. She led a multidisciplinary team to promote evidence-based biosafety and biosecurity practices, and to help partner nations strengthen their capacities to detect and characterize disease threats rapidly, reliably, accurately, and safely. Before she joined Georgetown, Dr. Fischer held leadership positions at George Washington University's Milken Institute School of Public Health and the Global Health Security Program at the Stimson Center. Her international experience includes serving as a microbiologist supporting a collaborative partnership between the US CDC and the Thai Ministry of Public Health aimed at strengthening Thailand's ability to detect and respond to emerging infections. From 2019-2020, Dr. Fischer served as the Chair of the Global Health Security Agenda Consortium, a voluntary alliance of non-governmental institutions committed to strengthening global capacities to prevent, detect, and respond to biological events. Dr. Fischer received a Ph.D. in Microbiology and Immunology from Vanderbilt University and completed postdoctoral training at the University of Washington and the Seattle Biomedical Research Institute. She has authored numerous peer-reviewed publications, reports, and training programs throughout her career.
---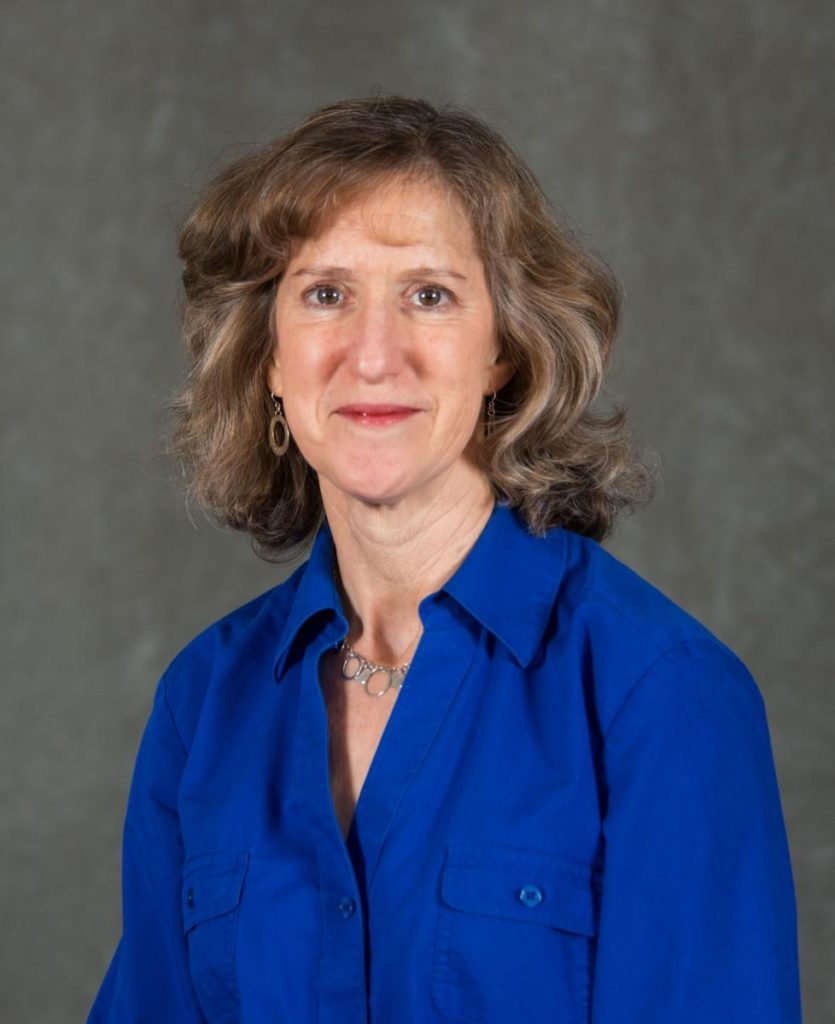 Trish Foley, DVM, DCLAM
Dr. Trish Foley is Director of the Division of Comparative Medicine, and Attending Veterinarian for Georgetown University. Dr. Foley has collaborated on a wide variety of biomedical research studies, and conducted funded research on analgesics and physiological monitoring devices, with a particular interest in sustained release analgesia. Dr. Foley has been involved in academic biomedical research since 1991, beginning with work on animal models of cerebral vasospasm at University of Virginia. From there, she focused on laboratory animal medicine, serving as Attending Veterinarian and Associate Director of the Center for Comparative Medicine. She provided general veterinary clinical and administrative support for the animal research program including working collaboratively with a number of researchers over the years.
Since coming to Georgetown in 2013, she has partnered with other faculty to develop One Health initiatives, and teaches in several departmental courses. She teaches in the MICB 590 Animal Health course and occasionally speaks in the seminars offered in the department.
---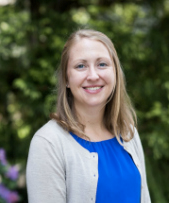 Erin M. Sorrell, MSc, PhD
Dr. Erin M. Sorrell is an Assistant Research Professor in the Department of Microbiology and Immunology, co-Director of the M.S. Biohazardous Threat Agents & Emerging Infectious Diseases program and member of the Center for Global Health Science and Security. Dr. Sorrell works with partners across the U.S. government, international organizations, and ministries around the world to identify elements required to support health systems strengthening and laboratory capacity building for disease detection, reporting, risk assessment, and response. She is also interested in operational and implementation research questions related to sustainable health systems strengthening, with an emphasis on the prevention, management, and control of infectious diseases in humanitarian situations, and particularly countries and regions affected by conflict. She is currently a five-year term member at the Council on Foreign Relations.
Previously Dr. Sorrell was a Senior Research Scientist at The George Washington University Milken Institute School of Public Health in the Department of Health Policy and Management. Prior to joining the team Erin was a senior analyst in the Office of Cooperative Threat Reduction's Biosecurity Engagement Program at the Department of State where she also worked as an American Association for the Advancement of Science, Science and Technology Policy Fellow. Dr. Sorrell worked on foreign assistance activities in Sub-Saharan Africa, the Middle East and North Africa. Erin was a postdoctoral fellow both at Erasmus Medical Center, the Netherlands and the University of Maryland. Her research focused on the molecular mechanisms of interspecies transmission, primarily focusing on avian to human transmission of H7, H9 and H5 influenza A viruses. Dr. Sorrell received her undergraduate degree in animal science from Cornell University and an M.Sc. and Ph.D. in animal science and molecular virology from the University of Maryland.
---
Adjunct Faculty
---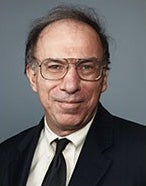 Jean-Pierre Auffret, PhD, George Mason University
Dr. Jean-Pierre Auffret is the director of the Research Partnerships and Grants Initiatives in the School of Business and associate director of the Center for Assurance Research and Engineering (CARE) in the Volgenau School of Engineering at George Mason University.

He was previously director of the business school's executive degree programs, including the MS in Technology Management; the MS in Management of Secure Information Systems, which is jointly offered by Mason's School of Business, Volgenau School of Engineering and School of Public Policy; and the Executive MBA.
---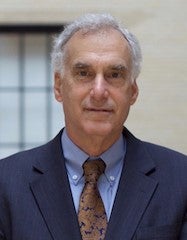 David Goldston, B.A.
David Goldston is responsible for NRDC's governmental and advocacy strategies, coordinating the organization's interactions with Congress, the administration, and the public, and overseeing NRDC's Center for Policy Advocacy and the NRDC Action Fund, NRDC's 501(c)(4) affiliate. Before joining NRDC in 2006, he worked for more than 20 years on Capitol Hill, focusing on science and environmental policy. He served as chief of staff for the House Committee on Science from 2001 through 2006. He has been a visiting lecturer at Princeton and Harvard universities and a columnist for the journal Nature. In 2008 and 2009, he was project director for the Bipartisan Policy Center report "Improving the Use of Science in Regulatory Policy," and he has served on several panels at the National Academy of Sciences.
Goldston graduated from Cornell University with a bachelor's degree in history and completed the course work for a doctorate in American history at the University of Pennsylvania. He currently teaches BIOL 562 Shaping National Science Policy course at Georgetown University.
---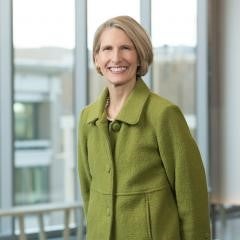 Lisa Jaeger, JD
Lisa Jaeger focuses on environmental and natural resources law and policy. She advises industrial sector clients on clean air, climate change and energy efficiency issues, representing them before regulatory agencies, in judicial rulemaking challenges and before Congress. She works with clients in a variety of industrial sectors to resolve regulatory and legislative problems relating to water, waste disposal and other environmental areas. She has also served as legislative assistant to Senator Kay Bailey Hutchison (R-TX), advising the senator on environment and natural resources, appropriations, regulatory reform and judicial issues. Lisa also served in the first Bush administration in the White House as associate director of the office of cabinet affairs. Lisa teaches constitutional law at Johns Hopkins University. She has also taught environmental law, legal research and writing, interviewing, counseling and negotiation at Catholic University's Columbus School of Law. She has served at the U.S. Environmental Protection Agency (EPA), as acting general counsel and deputy general counsel, where she oversaw all legal matters before the agency. She advised the EPA administrator on the full range of environmental issues, including water, air, waste and pesticide and toxics issues. She currently teaches MICB 701 Legal Foundations of Regulatory Process in the M.S. Biomedical Science Policy & Advocacy program.
---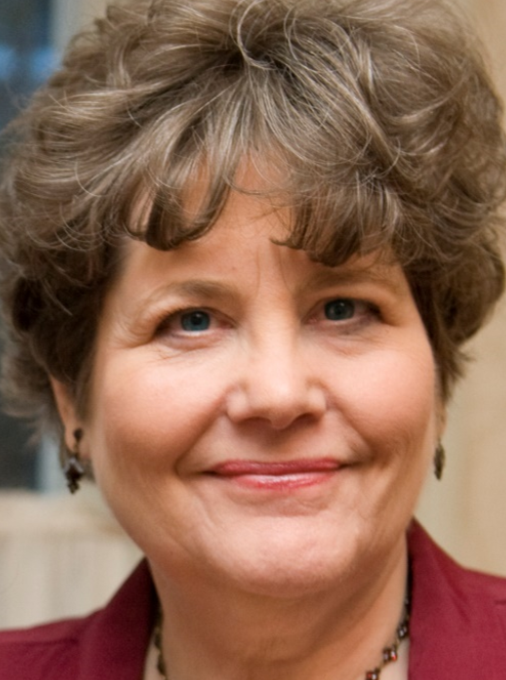 Janice Longstreth, PhD, DABT
Dr. Janice Longstreth, PhD, DABT, is a board-certified toxicologist, an experienced scientific and technical writer, and a highly-trained biomedical literature specialist who over the course of her professional career has written and lectured on a variety of medical and public health science and policy topics for diverse audiences ranging from the lay public to policy makers, physician groups, regulators, and the judiciary. She has been a member of the UNEP's Environmental Effects Assessment Panel supporting the Montreal Protocol since its inception in 1987 and has addressed public and environmental health science and policy issues for government and private industry while working for non-profits, national laboratories and commercial organizations for 30 years before joining the pharmaceutical industry where she worked for a decade as a medical writer and clinical research scientist. Trained at Virginia Tech, the University of Tennessee at Oak Ridge and the NIAID, she has an MS in Biochemistry and Nutrition, a PhD in Biomedical Sciences (Immunopathology) and did post-doctoral work in viral oncology.
---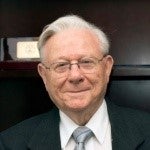 A. Alan Moghissi, PhD
Dr. Alan Moghissi is currently the President of the Institute for Regulatory Science (RSI). He is a charter member of the U.S. Environmental Protection Agency and retired early in 1985 to form RSI, the first organization dedicated to the unique nature of regulatory science. Consistent with the multidisciplinary nature of regulatory science, he served as a Visiting Professor in the Interdisciplinary program at Georgia Institute of Technology in Atlanta, GA and Engineering program at the University of Virginia in Charlottesville, VA. He also served as a Professor in the Department of Pathology at the University of Maryland in Baltimore, MD. Alan Moghissi served as Commissioner in the US UNESCO Commission and is an Academic Councilor of the Russian Academy of Engineering. He is an honorary member of the National Council of Radiation and Measurements. He also directed several hundred peer reviews for government scientific activities at federal, state and local levels and responding to Congress. He graduated from the Karlsruhe Institute of Technology with a PhD in Physics. He currently teaches the MICB-702 and MICB-703 courses in the MS Biomedical Science Policy & Advocacy program.
---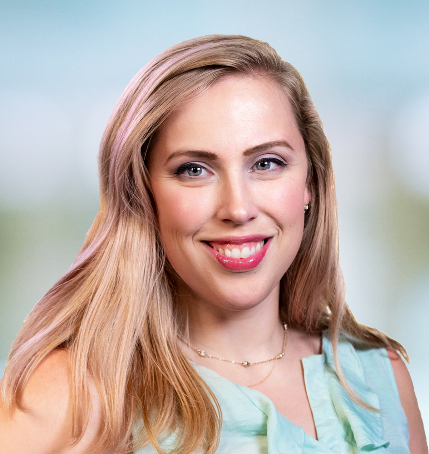 Taylor Winkleman, MS, Public Health, DVM
As a senior consultant focused on global health and veterinary medicine, Taylor Winkleman leverages her expertise in health, human rights, and space policy to advance the mission of the United States government. Prior to joining LMI, Taylor supported the Defense Threat Reduction Agency, where she advised on emerging technologies, medical-chemical countermeasures, and national laboratory research capabilities. Before that, she performed statistical analysis and data modeling as a global health security consultant. She also participated in the American Association for the Advancement of Science's Congressional Science and Technology Policy Fellowship Program in the office of Senator Edward J. Markey.
Ms. Winkleman is a member of the Global Health Security Agenda Consortium and is the coordinator of Next Generation Global Health Security Network; she also produces the global health–centric PDR Podcast. She served as a cryptologic voice intercept operator for the United States Army, deploying to Baghdad, Iraq, in support of Operation Iraqi Freedom II. She currently teaches MICB 599 Survey of International Policy in the M.S. Biomedical Science Policy & Advocacy program.
---