2021 Student Cohort
Introducing Our Master of Science in Biomedical Science Policy & Advocacy Student Cohort
---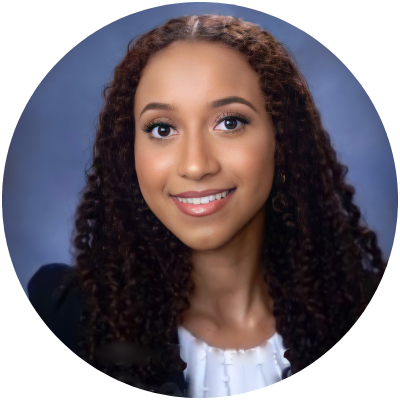 Vanessa Barnes
Vanessa (she/her) is a part-time Biomedical Science Policy and Advocacy student, and a part-time Pathways Intern at the National Heart, Lung, and Blood Institute. At NHLBI, Vanessa has contributed to planning the Reducing Cardiovascular Disease Across the Lifespan Workshop and the upcoming Social Determinants of Health Workshop Series. Additionally, she has conducted a scoping review on the current research for screening for social risk in clinical settings. Vanessa has contributed to the portfolio analysis of SDOH research at NHLBI and the portfolio analysis of Early Stage Investigators at NHLBI and NIH. Vanessa received her bachelor's degree in Public Health Science and a Scholar's Citation as a Global Public Health Scholar.
Career/Academic Interests: The social determinants of health research, reducing social risk, clinical research, telemedicine, digital health, data science, & open science
Hobbies: exercising, cooking, exploring DC & spending time with family and friends
---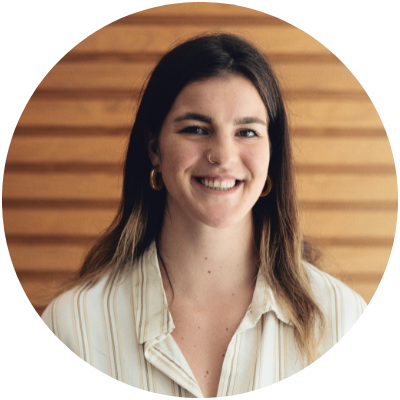 Noah Duff
Noah (she/her) is a health and science policy professional and part-time student in Georgetown's M.S. Biomedical Science Policy & Advocacy Program. After receiving her B.A. from American University's School of International Service, Noah began her career in global public health at PATH's Center for Vaccine Innovation and Access, where she provided project management support for the development of vaccines against enteric diarrheal diseases. Following her time at PATH, Noah joined the Coalition against Typhoid at Sabin Vaccine Institutes, where she led the Coalition's policy, communications, and advocacy activities in support of the introduction and rollout of new typhoid conjugate vaccine. Now, equipped with the skills and knowledge gained from the BSPA program, she is currently working as an Associate Program Officer with the National Academy of Medicine, where she contributes to the work of both the Action Collaborative on Countering the U.S. Opioid Epidemic as well as the Grand Challenge on Human Health and Climate Change.
Career/Academic Interests: Science and Health Policy, Health Diplomacy, Health Equity, Climate Change, Vaccines/Immunization, Global Health Security
Hobbies: Anything active (boxing, running, skiing, etc.), traveling, eating, napping
---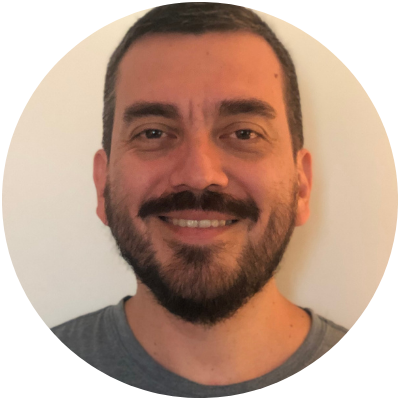 Marcel Estévez
Marcel (he/him) obtained a B.S. in Biology from the University of Puerto Rico in Mayagüez, and a Ph.D. in Cellular and Molecular Medicine from Johns Hopkins University in Baltimore. His dissertation work was done under Jay Baraban in the Department of Neuroscience, studying the interaction of synaptic proteins. Marcel did a postdoctoral fellowship at the University of Pennsylvania in Philadelphia under Ted Abel in the Department of Biology, where he studied epigenetic factors in memory consolidation. Marcel later worked under Sharmila Banerjee-Basu in Mindspec, a nonprofit organization in McLean, Virginia, building a database of animal models of autism.
Career/Academic Interests: Neuroscience: mental health, cognition, neurodegenerative disorders, neurodevelopment and brain-gut-microbiome axis; Public Policy: regulatory science and science advocacy
Hobbies: cooking, fitness, languages, politics
---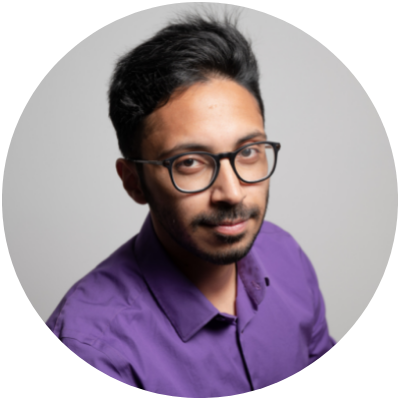 Vijay Iyer
Vijay (he/him) is currently a graduate student in Biomedical Science Policy and Advocacy at Georgetown University. He had previously obtained his Bachelors in Neuroscience and obtained minors in Psychology and Anthropology at George Mason University. He has extensive experience using zebrafish as a model organism for developmental neuroscience and has done spatial memory research on rodents. He also has a background in photojournalism and photography, which has led him to closely follow policy actions.
Career/Academic Interests: Space Neuroscience, Computational Neuroscience, Artificial Intelligence, Nanotechnology, Brain-Machine interfaces, & Science Policy/Advocacy
Hobbies: violin, capoeira, photography, & soccer
---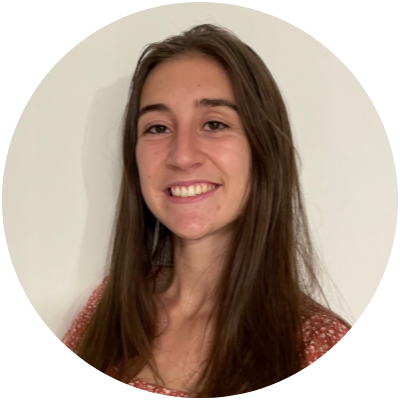 Madeline Jewell
Madeline (she/her) is originally from Ellensburg, Washington and received her bachelor's degree in Biomedical Science from Central Washington University.
Career/Academic Interests: She hopes to be able to use science to create policies that are beneficial on a small and local level and that can be tailored to any community.
Hobbies: running, hiking, camping, and being outside with her dogs
---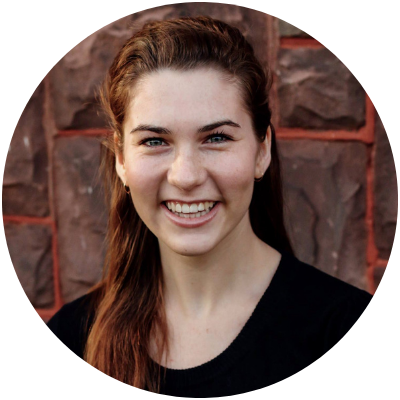 Sabrina Movitz
Sabrina (she/her) is a part-time BSPA student while she works full-time at the MITRE Corporation as a health systems analyst. At MITRE, Sabrina works on projects surrounding maternal health, telemedicine, and veteran's health. Sabrina previously worked as a public policy graduate fellow at Merck/Organon, a health practice intern at the Albright Stonebridge Group, and as a gender policy & advocacy intern at Save the Children. She is passionate about women's health, social determinants of health, and intersectional health equity. As an undergraduate she majored in Biology & Society at Cornell University, creating her own concentration in women's reproductive health.
Career/Academic Interests: Health Equity, Maternal Health, Telemedicine
Hobbies: wilderness first aid, hiking, music
---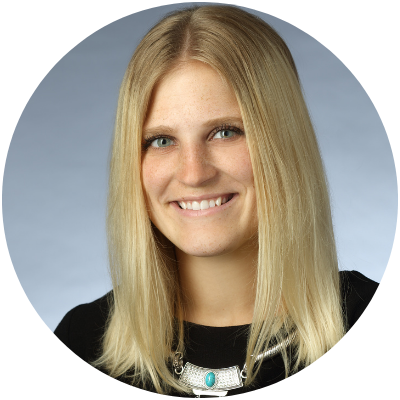 Alyssa Stucke
Alyssa is a graduate student in Biomedical Science Policy and Advocacy Program at Georgetown University. She received her undergraduate degree from the University of Wisconsin – Madison. She is currently working as the Clinical Trials Supervisor for the Transplant Institute at MedStar Georgetown University Hospital.
Career/Academic Interests: Although most of her career has been focused in clinical research, she is interested in continuing to learn more about policy and expand her experience within other aspects of the public health field.
Hobbies: hiking, yoga, hanging out with her cat!
---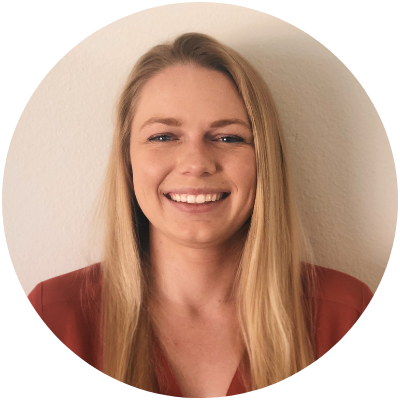 Elina Vanuska
Elina (she/her) is originally from Half Moon Bay, California. She earned a BS degree in Molecular, Cell, and Developmental Biology and minored in Global Health at UCLA. As an undergraduate, she devoted her extra time to student organizations, including a volunteer organization called The Bruin Experiment and the largest student-run philanthropy on the west coast, the Pediatric AIDS Coalition (PAC). After completing her bachelors degree, she worked as a medical assistant for a dermatologist in Santa Monica, California. Working as a medical assistant was a valuable experience and helped her realize she wants to focus her career on the intersection of science, policy, and global health.
Career/Academic Interests: Global Health, Science Policy, Infectious Diseases, Health Policy, Health Diplomacy, & Biosecurity
Hobbies: surfing, swimming, cooking, traveling, hiking, solving puzzles