2022 Student Cohort
Introducing Our Master of Science in Biomedical Science Policy & Advocacy Student Cohort
---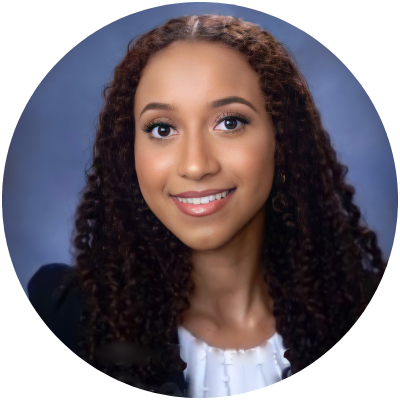 Vanessa Barnes
Vanessa (she/her) is a part-time Biomedical Science Policy and Advocacy student, and a part-time Pathways Intern at the National Heart, Lung, and Blood Institute. At NHLBI, Vanessa has contributed to planning the Reducing Cardiovascular Disease Across the Lifespan Workshop and the upcoming Social Determinants of Health Workshop Series. Additionally, she has conducted a scoping review of the current research for screening for social risk in clinical settings. Vanessa has contributed to the portfolio analysis of SDOH research at NHLBI and the portfolio analysis of Early Stage Investigators at NHLBI and NIH. Vanessa received her bachelor's degree in Public Health Science and a Scholar's Citation as a Global Public Health Scholar from the University of Maryland.
Career/Academic Interests: The social determinants of health research, reducing social risk, clinical research, telemedicine, digital health, data science, & open science
Hobbies: exercising, cooking, exploring DC & spending time with family and friends
---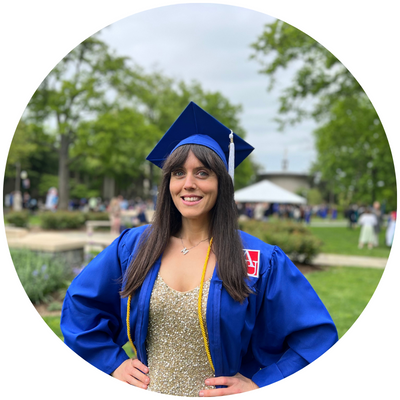 Marian Flaxman
Marian Flaxman is a former restaurant owner and personal chef with over a decade of experience in the natural food industry. She has a degree in Public Health from American University, and is a member of the Advisory Board for the National Women's Health Network. Marian currently works as a health and nutrition policy consultant and most recently worked on a report for the White House Convening on Nutrition, Hunger, and Health. She is the mother of three amazing daughters and lives in Chevy Chase, MD.
Career/Academic Interests: Nutrition, Chronic Disease, the Microbiome, Health Policy
Hobbies: Cooking, exercising, exploring the outdoors, and spending time with her three daughters
---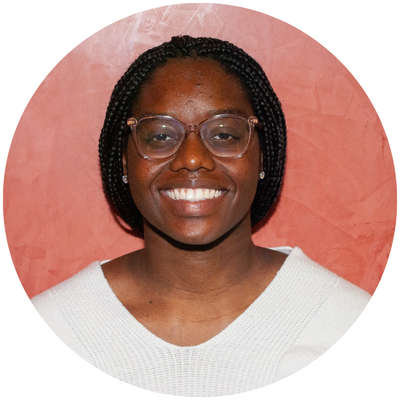 Crystal Jones
Crystal Jones (she/her) is a recent graduate of Washington College in Chestertown, Maryland with a Bachelor of Science in Biology. She will be starting the MS in Biomedical Science and Policy program in the Fall of 2022.
Career/Academic Interests: She wants to be able to bridge the gap between science, technology, policy, and government and disadvantaged groups by accurately understanding scientific methods while being able to adequately explain it to the non-scientific community.
Hobbies: play basketball and binge watch shows (preferably dramas)
---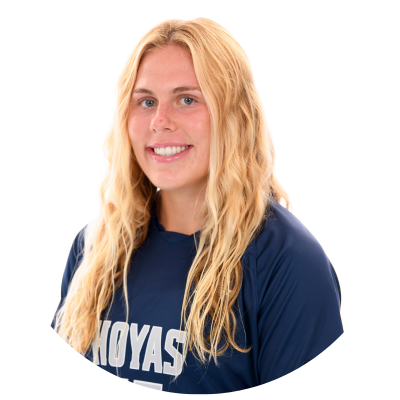 Julia Leas
Originally from Northern Virginia, Julia (she/her) graduated from Georgetown University in December 2022, earning a BA in Psychology with a minor in Public Health. During her undergraduate studies, Julia found an interest in looking at the intersection between science and public health, learning how to effectively translate evidence-based research into understandable and effective public policy. She had the opportunity to intern with Oath Care, a maternal mental health care startup. There, she researched and produced articles about the portfolios of population health framework and the effects of exercise on maternal and child health for Oath. Around campus, she served as captain of Georgetown's Division I Women's Soccer team. Julia hopes her continued time at Georgetown in the BSPA will help her gain expertise in scientific policy development to guide her entrance into the public health sector. 
Career/Academic Interests: Public Health, Global Health, Psychology, Mental Health, Science Policy, Emerging Infectious Diseases, Bioterrorism 
Hobbies: playing soccer, weightlifting, running, yoga, & cooking 
---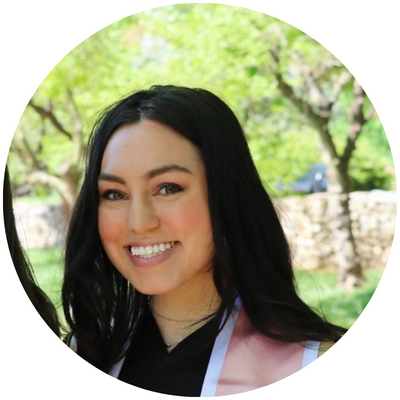 Emma Martinez
Originally from Denver, Colorado, Emma (she/her) graduated from Rockhurst University where she obtained a B.S. in molecular biology and a B.A. in philosophy. During her undergraduate years, she was involved in parasitic and viral research and eventually facilitated focus groups about lived experiences with COVID-19. After undergrad, she served with the Jesuit Volunteer Corp, working with refugee patients at a community health center. During this time, Emma developed a passion for improving health literacy and hopes to learn more about addressing social determinants of health through global and local public health policy.
Career/Academic Interests: International Health, Migrant and Refugee Healthcare, Primary Care, Global and Tropical Medicine, Public Health and Policy
Hobbies: skiing, running, hiking, leisure walks, reading, traveling
---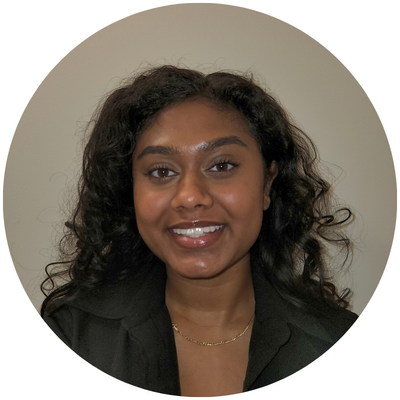 Anna Seenarain
Anna (she/her) graduated with a Bachelor of Science in Chemical Biology and Pharmacology from Saint Louis University. She also has experience working in a research lab and a chemical plant. She is excited to grow her professional career with the new opportunities that DC has to offer.
Career/Academic Interests: She is interested in learning more about global health and international affairs. She is hoping to learn more about the legal structures so that she can help reform health and science policies to provide the best and safest innovations possible for everyone to access.
Hobbies: She loves to read, listen to music, and cook for everyone because they are great ways to entertain and meet new friends. She also loves traveling, especially going on road-trips with her best friends, to see new places and try new fun activities.
---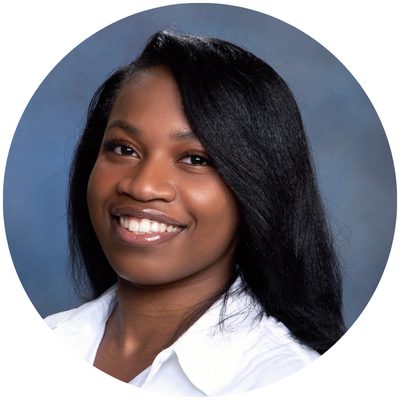 Darnelle Stinfort
Darnelle (she/her) is originally from Quincy, MA. She recently graduated from Syracuse University with a degree in biotechnology. She initially applied to the MS-BSPA program because she wanted to gain a better understanding of how science, medicine and policy played together that greatly impact peoples lives.
Career/Academic Interests: From a research standpoint, she is interested in polymers and how their different properties can be use as treatment for different illnesses. But beyond that, she hopes to go to medical school and become a physician, while being able to advocate for proper polices that directly and indirectly affect the lives of people.
Hobbies: She likes to run, read, watch movies, and travel.
---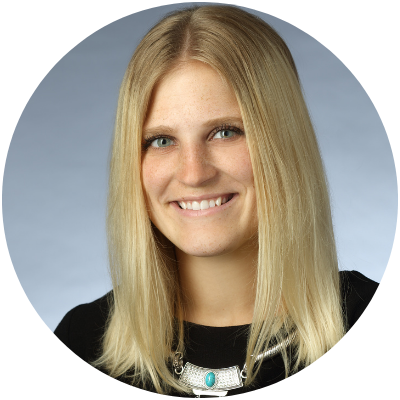 Alyssa Stucke
Alyssa is a graduate student in Biomedical Science Policy and Advocacy Program at Georgetown University. She received her undergraduate degree from the University of Wisconsin – Madison. She is currently working as the Clinical Trials Supervisor for the Transplant Institute at MedStar Georgetown University Hospital.
Career/Academic Interests: Although most of her career has been focused in clinical research, she is interested in continuing to learn more about policy and expand her experience within other aspects of the public health field.
Hobbies: hiking, yoga, hanging out with her cat!