Alex Long
Posted in Alumni Announcements Student Profile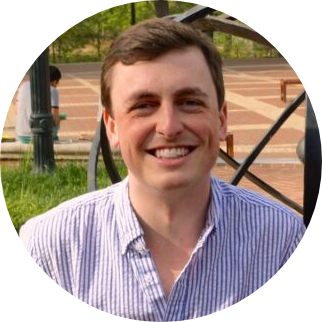 Alex Long
MS in Biomedical Science Policy and Advocacy
---
Alex Long graduated from the Master of Science in the Biomedical Science Policy & Advocacy program in May 2018. After starting a healthcare review magazine at the University of Richmond, where he received his undergraduate education, scientific literacy and journalism have been two of his central interests. During his time in our program, he was a research intern at The Woodrow Wilson International Center for Scholars (The Wilson Center), a leading nonpartisan think tank. After graduating, he remained in the Science and Technology Innovation Program at The Wilson Center as a Program Assistant and, more recently, a Program Associate. He has also been recently elected to a Junior Policy Fellowship at the University of Cambridge's Centre for Science and Policy.
After completing his time at Georgetown, he began to research and invest his time in the evolution of global health policy and thought. Sticking to the dogma of "One Health," Alex works to track, understand, and write about innovative ways to address dynamic and cross-sector issues facing public health and global health security. All of Alex's work is done with a close focus on emerging technologies, society's role, and the democratization of science.
Alex has published many blogs, articles, and policy briefs through the Wilson Center and organized events on the interplay between human, animal, and environmental health and government-sponsored biological monitoring systems to catalog emerging, and potentially zoonotic, diseases.
Since the beginning of 2020, Alex has been published through the Washington Post, Scientific American, Buffalo News, Wilson Center's Asia Dispatches, and the University of Cambridge among others on the science and societal impacts of COVID-19. He has since taken on the role of "Coronavirus Expert" at the Wilson Center providing the scientific policy perspective in interviews on the pandemic with other in-house foreign policy experts as well as former CDC Director, Dr. Richard Besser. Alex has also given a talk on COVID-19's effects on the future of One Health policy at the Global Citizen Forum through the United Nations Association in Canada.